One of the most common and annoying problems that crane operators face occurs when they have to handle oversized cargo since they are forced to use an OHFs and this greatly hinders their vision. This is so because the OHFs get between the spreader and the flat rack that they have to load / unload.
Hitting the corner pieces becomes very difficult, thus disrupting the usual loading and unloading rhythms, spoiling the overall efficiency of the terminal.
To avoid this, TEC presents its OHF BA-030ET that includes a system made up of two cameras and a screen installed in the cabin where the crane operator can see an image of the Flat Rack corners and thus hit the mark without interference, thus increasing the pace and speed. efficiency of loading or unloading.
2 X Heavy duty pinhole camera integrated in 2 opposite legs
1 X Screen placed on the crane cabin (Different Screen sizes available)
OHF Technical specifications
Telescopic 20-40-45ft or Fixed sizes
Tare weight = 3,4t
Free height 2700mm (other heights available upon request)
Lifting capacity: 50 tons
Fully universal: compatible with any type of spreader in the market so no modification / no manipulation of the spreaders is required
It can be positioned at any place at the terminal – No parking stand required
Digital screen with info about usage, battery levels, number of cycles, sensor status, working hours, PLC temperature… etc.
Floating twistlocks with single or double safety pins
Equipped with light and sound signals to increase safety of the stevedores
Low Energy consumption and carbon print reduction thanks to the solar panels
Low battery blue light indication
Complete structure made of S355J+N and Twistlocks in F-1252
Design norm EN 13155:2003 + A2:2009
CE certification according to UNE EN-2006/42
Transportable inside container
Complete technical documentation, maintenance, use instructions and spare parts list in any language.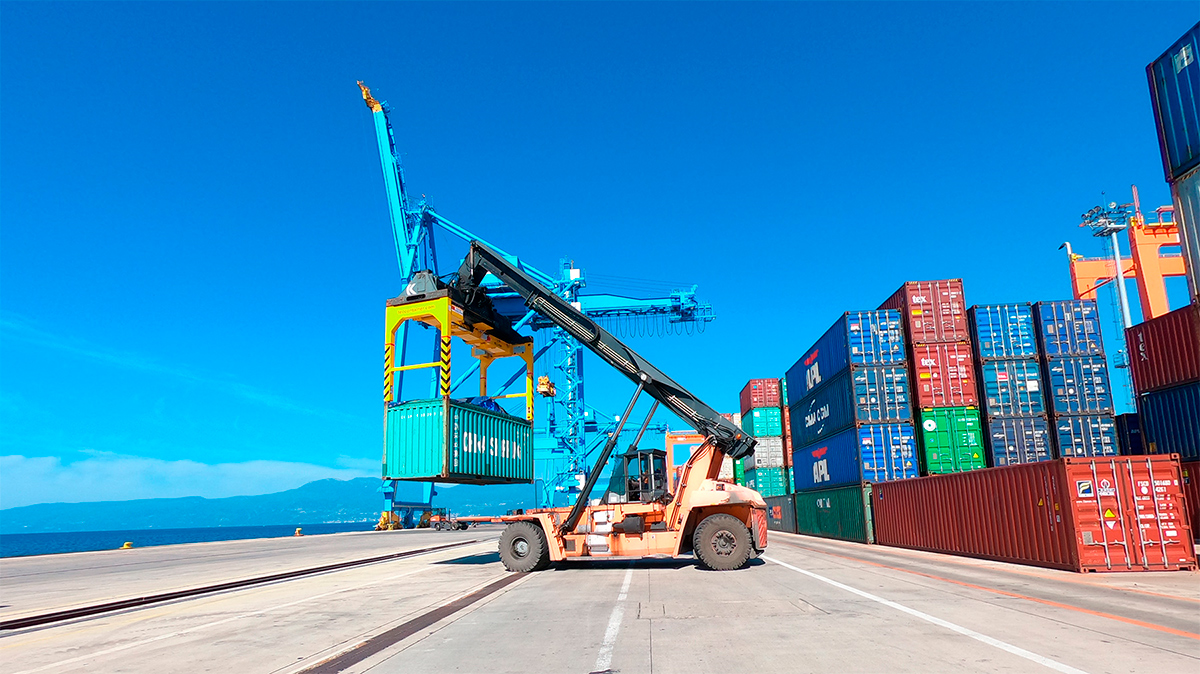 ASK US
Your message has been sent!
We'll answer you as soon as posible
Thank you!